Your Professional Nelson Concrete Layers
Concrete Formwork & Slabs
Concrete Driveways, Patios and Paths
Concrete Cutting
Residential & Commercial

Nelson Concrete Contractors is a family owned, fully licensed and insured concrete company offering concrete services including excavation, formwork, driveways, reinforcement and placement. We work with transparency and integrity, and we deliver our projects efficiently and safely. We communicate openly with all of our clients.
Do you need concrete work performed in Nelson? If so, there are many service providers who can help with your project. Concrete is a versatile product, a commodity, that can be used to create driveways, sidewalks, patios and more.
We believe that providing valuable information upfront, showing you the advantages of working with our company, and then letting you make the decision is the best way to help our customers.
Since 1992, our company has provided a range of high quality and professional concrete services. We take pride in doing things right, so if you need concrete services in your area, call us today for a free quote on 03 668 1225!
Your Leading Experts In Laying Concrete Nelson
Nelson Concrete Driveways
Looking for a commercial or residential driveway contractor in Nelson? Our local concrete driveway contractors have been preparing and installing quality concrete driveways in Nelson since 2002. We remove and replace existing driveways and parking surfaces as needed and can help with any of your driveway needs. Excavation and compaction of base metal into the driveway area can provide a solid foundation for concrete, and reinforcing mesh can add strength and longevity to the life of your driveway.
Our extensive range of services includes total site excavation and preparation, including the removal of stubborn roots and rocks, as well as the construction of pathways or retaining walls to support your new driveway. We have experience working with both residential and commercial clients, providing quality parking solutions for them.
Lean more about our Concrete Driveways.
Nelson Concrete Patios & Paths
Add style to your home or business with decorative concrete! We can help you create a patio area or pool surround, or add concrete pathing for your outdoor needs.
Nelson Concrete Contractors can create a range of outdoor structures in coloured concrete to fit your style and needs. We offer patios, paths, and more to suit any home in the area. We offer a variety of options for breaking up the surface of your concrete, including patterns, borders, and other features that make your project blend in with the surrounding landscape.
Nelson Concrete Slabs and Formwork
For decades, Nelson Concrete Contractors has been laying concrete slabs. We're ready to help you with your small residential project or larger commercial work.
Slabs are poured straight onto the ground, to provide a flat, level surface for a range of buildings. They are cost-effective, and can be used for new homes and gardens, as well as garages and sheds. Slabs are poured straight onto the ground to provide a flat, level surface for a range of buildings. They are cost-effective, and can be used not only in new home construction but also in garden landscaping.
Nelson Concrete Cutting
We're glad to offer a variety of concrete cutting and drilling services to our customers, from residential foundation cuts to decorative work and drilling on commercial or industrial sites. We are your one-stop shop for all concrete needs. We provide the highest level of expertise and support, and have built up an enviable reputation over 20 years in the Nelson region by being reliable and providing expert service that is cost effective.
We train our employees and reassess their skill levels regularly to ensure that we provide the most efficient concrete cutting and drilling on site. Our customer service is a priority, and we work hard to respond promptly to requests made by our clients.
Concrete Resurfacing
We have been resurfacing concrete for many years. Let us bring new life to your concrete today!
Nelson Retaining Walls
We are committed to offering a comprehensive range of retaining wall services to accommodate the diverse needs of our clients. Our expert team is skilled in designing and constructing various types of retaining walls, ensuring that you find the perfect solution for your property. You can hire us for a range of Nelson digger hire work and earthmoving services too. 
Learn more about our Nelson Retaining Wall service.
Why Choose Our Nelson Concrete Contractors?
We are committed to providing the very best cement services. We deliver cement directly to your home, and we offer repair, maintenance, and cleaning services for all types of cement applications. We have a lot of experience, so we know exactly what our customers want.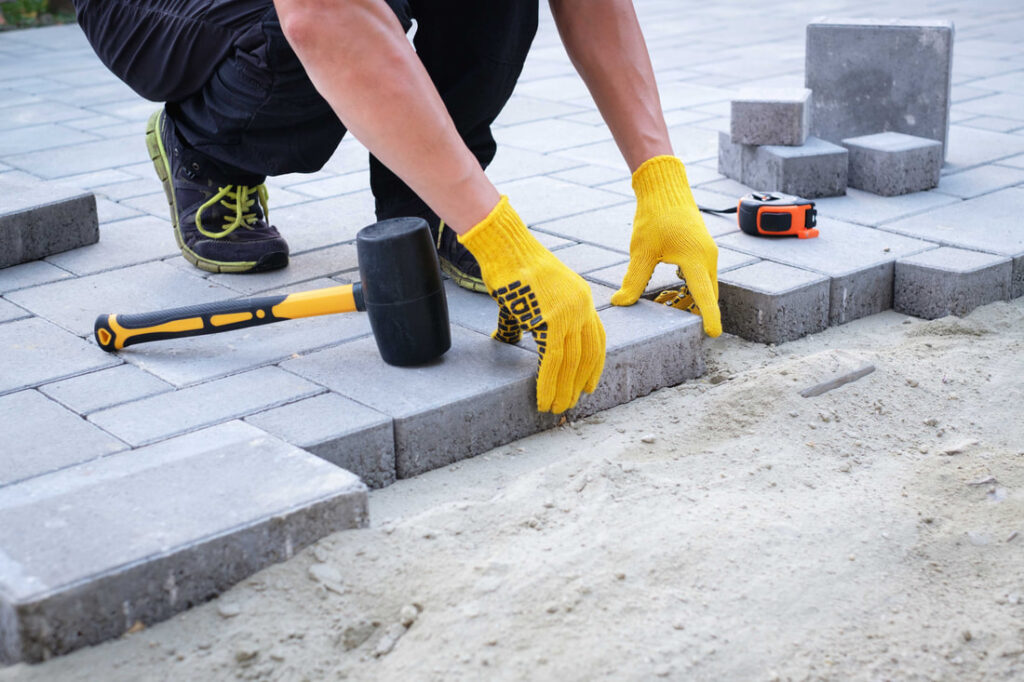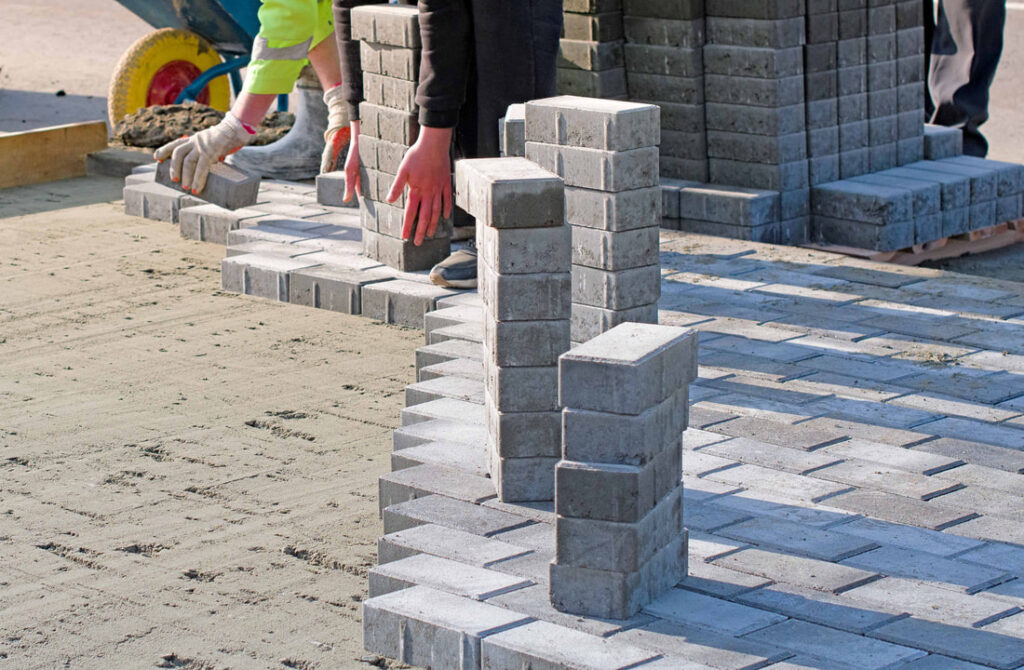 What types of concrete services are available in Nelson?
In Nelson, you can find a variety of concrete services including driveway installation, patio construction, concrete repair, concrete staining and colouring, and commercial concrete services.
Are there experienced concrete contractors in Nelson?
Yes, Nelson is home to several experienced concrete contractors who provide a wide range of services from installations to repairs.
How does the climate in Nelson affect the durability of concrete driveways?
Nelson's temperate climate is generally favorable for concrete driveways. Regular maintenance and sealing can help protect the concrete from any potential damage due to weather changes.
Can I get decorative concrete work done in Nelson?
Yes, many concrete contractors in Nelson offer decorative concrete services, including stamped and coloured concrete for unique and aesthetically appealing designs.
How long does it take to install a concrete driveway in Nelson?
The installation time can vary depending on the size of the driveway and the contractor, but generally, it can take a few days to a week for the concrete to be poured and set.
Are there eco-friendly concrete options available in Nelson?
Some contractors in Nelson may offer eco-friendly options like using recycled concrete or low-emission concrete mixes. It's best to check with individual contractors about their green practices.
How much does a concrete driveway cost in Nelson?
The cost can vary greatly depending on the size of the driveway, the type of concrete used, and the contractor's rates. It's best to get several quotes from different contractors to compare prices.
How often will I need to maintain my concrete driveway in Nelson?
Typically, a concrete driveway should be resealed every two to three years, but the exact maintenance schedule can depend on the specific conditions and use of the driveway.
What do I do if my concrete driveway gets damaged?
If your concrete driveway gets damaged, it's best to contact a professional concrete contractor in Nelson. They can assess the damage and recommend the best course of action, whether it's a simple repair or a complete replacement.
Nelson Concrete Installation Process
You'll get the best results when you pour your concrete by professionals. We've been in the business a long time, so we know what we're doing. We'll make sure every job is done quickly and efficiently. When you pour your own cement, it's easy to do a bad job and end up hurting the exterior of your home. Let our experts pour the cement so that it's done right.
Concrete Coating
When applied to concrete, this technique enhances the surface and makes it less susceptible to damage. If you look online for DIY guides, you might try to do it yourself—but this often results in more harm than good. Only professionally trained concrete contractors should apply coatings, which will save you money on maintenance in the future.
When it comes to applying a coating, what people often seem to forget is that exposure to the elements isn't the only thing that wears down your exterior over time.  For this reason, it is important to create a long lasting product that won't need to be fixed or changed in the short term.
Need concrete by the back yard?
We'll come measure the area you need to cover and tell you how many square meters of concrete you'll need. If you need more concrete, we can provide it. We also provide colored concrete, which can be used to decorate your yard in any way you like. We are a local company based in Nelson, servicing both residential and commercial customers. Our team of concrete contractors Orange County will arrive on time with trucks, sand, and cement to provide fast but high-quality service to all of our clients.
Does stamping concrete weaken it?
Concrete stamping does not weaken a concrete slab if the surface is allowed to dry for at least 30 days before use.The life expectancy of a stamped concrete patio depends on the quality of materials used, as well as how well it was poured. If you previously had a stamped Nelson concrete patio installed on your property and you find that it is now slippery to walk on, this is likely due to an inadequate installation. For concrete contractors in Chandler, AZ, talk to our team today.
All of our professional contractors are trained, knowledgeable and prepared to help you select the products you need. Our staff will answer any questions you have and will ensure that the materials used in your home are of the highest quality.
Your Concrete Project Can Include Addons!
Your retaining wall can also feature retaining walls and decking addons.
Areas We Lay Concrete In Nelson
Annesbrook
Atawha
Beachville
Bishopdale
Britannia Heights
The Brook
Brooklands
Enner Glynn
The Grampians

Greenmeadows Park
Maitai

Maitlands
Marybank
Moana
Monaco
Nayland
Nelson Central
Nelson East

Nelson South

Port Nelson
Saxton

Stepneyville
Stoke
Tāhunanui
Tasman Heights
Toi Toi
Wakapuaka
Wakatu
Washington Valley
The Wood